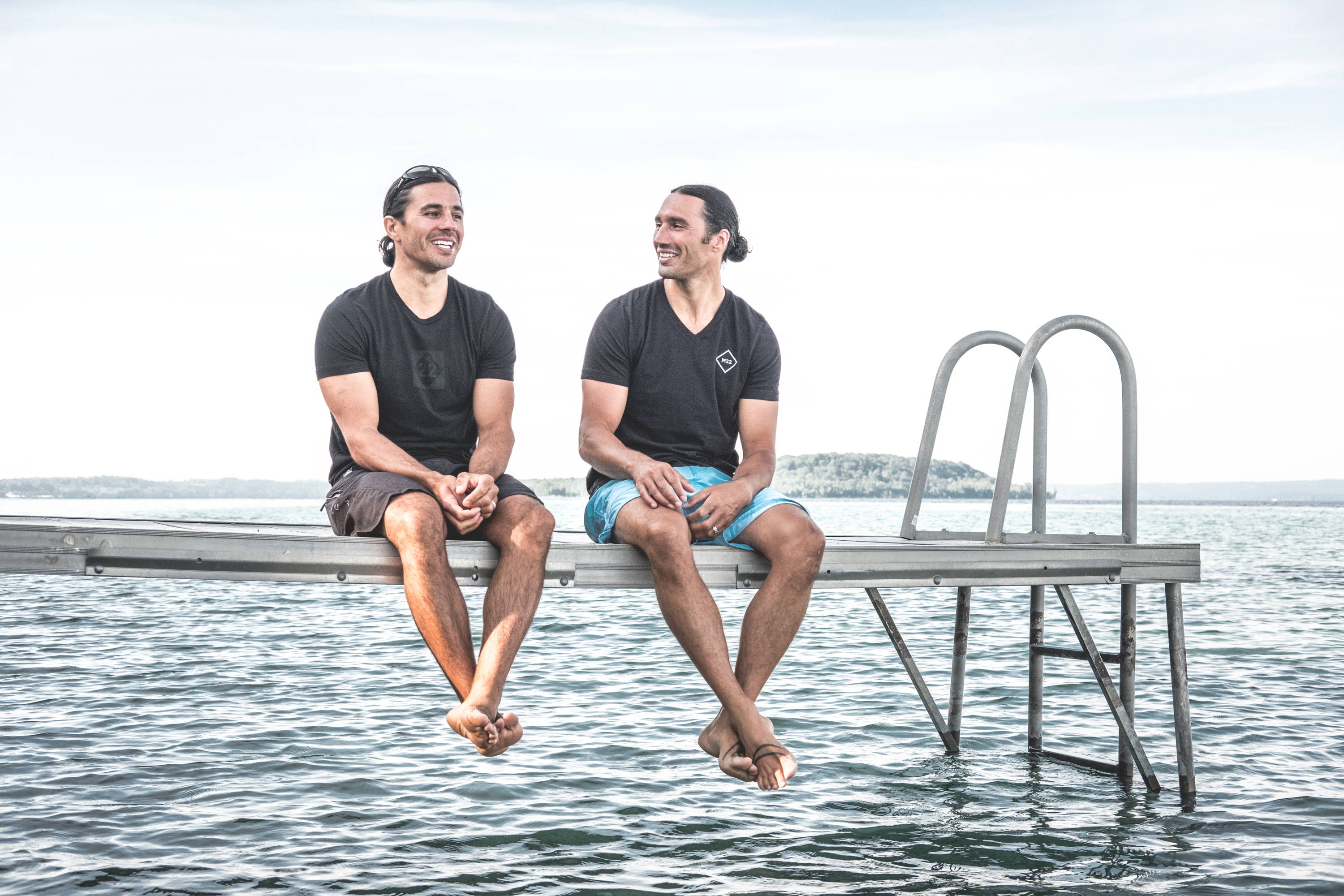 Then
In 2004, M22 was established when the Myers brothers Matt and Keegan sought to bring life to a passion for northern Michigan and its natural wonders. Since then, M22 has become a symbol of the shared experiences that belong to everyone who has had the opportunity to visit this paradise. Growing up on Neahtawanta, a small piece of land hooked around the waters of Bower's Harbor on Old Mission Peninsula, the Myers brothers were surrounded by water and forests. Here they worked, cut wood to heat their home, and explored. Far from town in a log cabin their dad had built, the brothers gained an understanding and respect for the land that they called home. They studied the weather like sailors and understood the waves and currents likes surfers. Putting themselves out there, they would kite board miles off shore in Lake Michigan with nothing more than a board under their feet and a kite in the sky to pull them where they steered.
As soon as they could, they left to see what else the world had to offer. Interested in kiteboarding, they traveled the world in search of wind and waves. Not only did they kite as much as possible, they taught it, owned a kiteboarding school, edited for a kiteboarding magazine, competed, photographed, were sponsored, and traveled, all for kiteboarding. Together, they started Broneah Kiteboarding (that's "brother" and "Neahtawanta" combined) and became well known in the kiting world.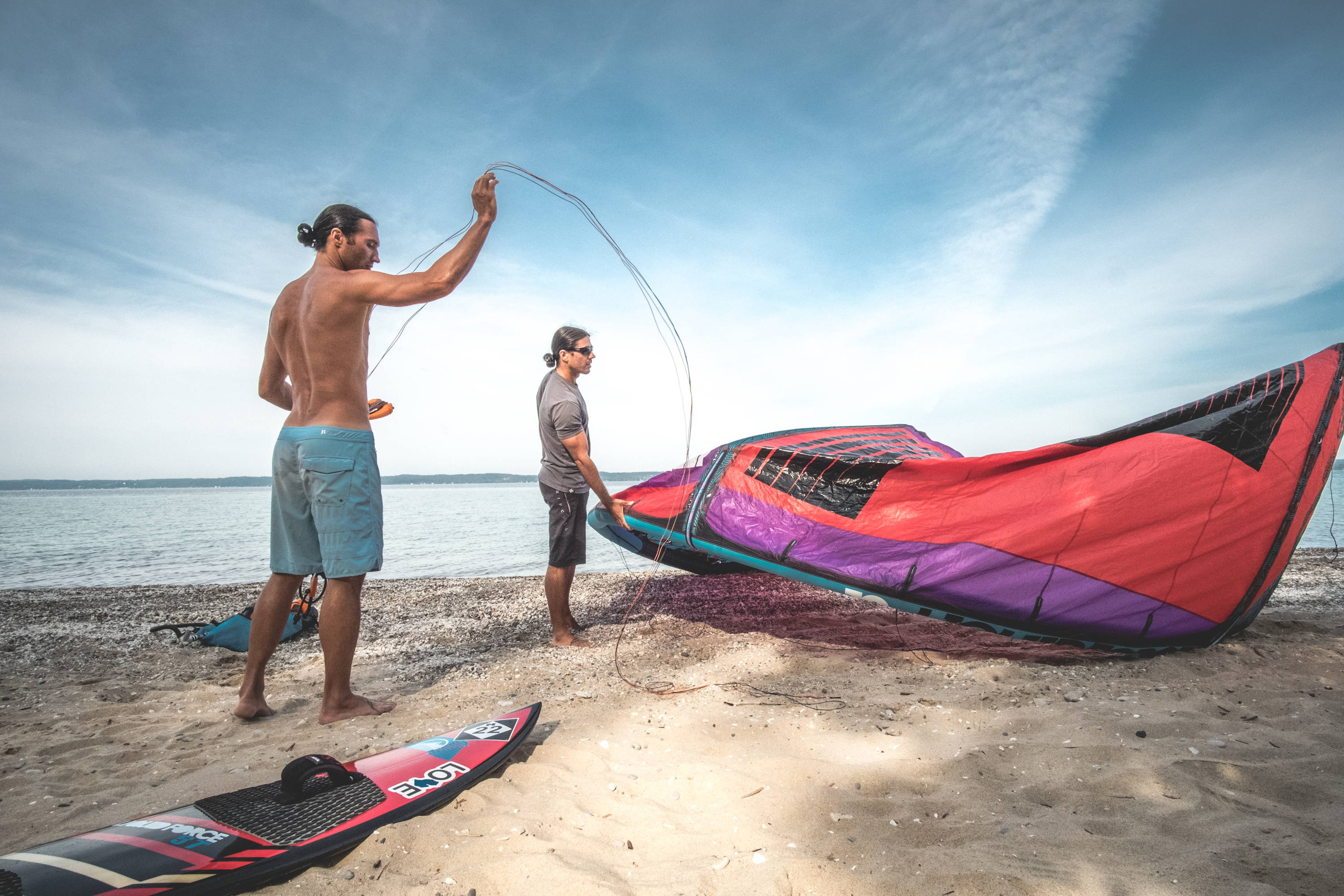 Still, the more they traveled, the more they realized the sacredness of their own home. There was no other place like it—miles of fresh water sandy bottom lakes, remote beaches, and lush forests. It was hard to describe northern Michigan to anyone. No one had heard of it or even cared. It was the kiting world's best-kept secret. Even though kiteboarding was what took them around the world, it was also what connected them to Michigan in a unique way, ultimately bringing them back. Several of their favorite kiteboarding spots in northern Michigan are off of highway M-22. The road is marked by the black and white M-22 road sign, nothing more than a sign to help visitors and residents alike find their way around the most beautiful part of our state. To them, however, the image of the road sign meant more than just a road. For the Myers brothers, it meant kiting: wind, waves, uncrowded water. But for others, it could mean anything from a desolate campsite, an unmarked trail, a childhood memory, or an escape. Everyone had a different story. It was then they realized that they were definitely part of something bigger.
M22 was a shared experience that belonged to everyone.
The idea was simple enough. A symbol, to wear proudly; something that meant so much: M22. The brothers intention was not to make a living or start a big business. They started selling shirts out of the back of their kiteboarding van on the side and from the very beginning began donating a portion of the proceeds to the Leelanau Conservancy. Then, as luck would have it, Traverse Magazine was doing an interview and photo-shoot with the Myers brothers for a story on kiteboarding and Keegan happened to be wearing one of their M22 shirts during the shoot. That shot became the cover of the magazine and before they knew it, requests started pouring in for shirts from people they had never even met. Without a doubt, the symbolism they had created, between the logo and the lifestyle, had caliber with more than just the kiteboarding community.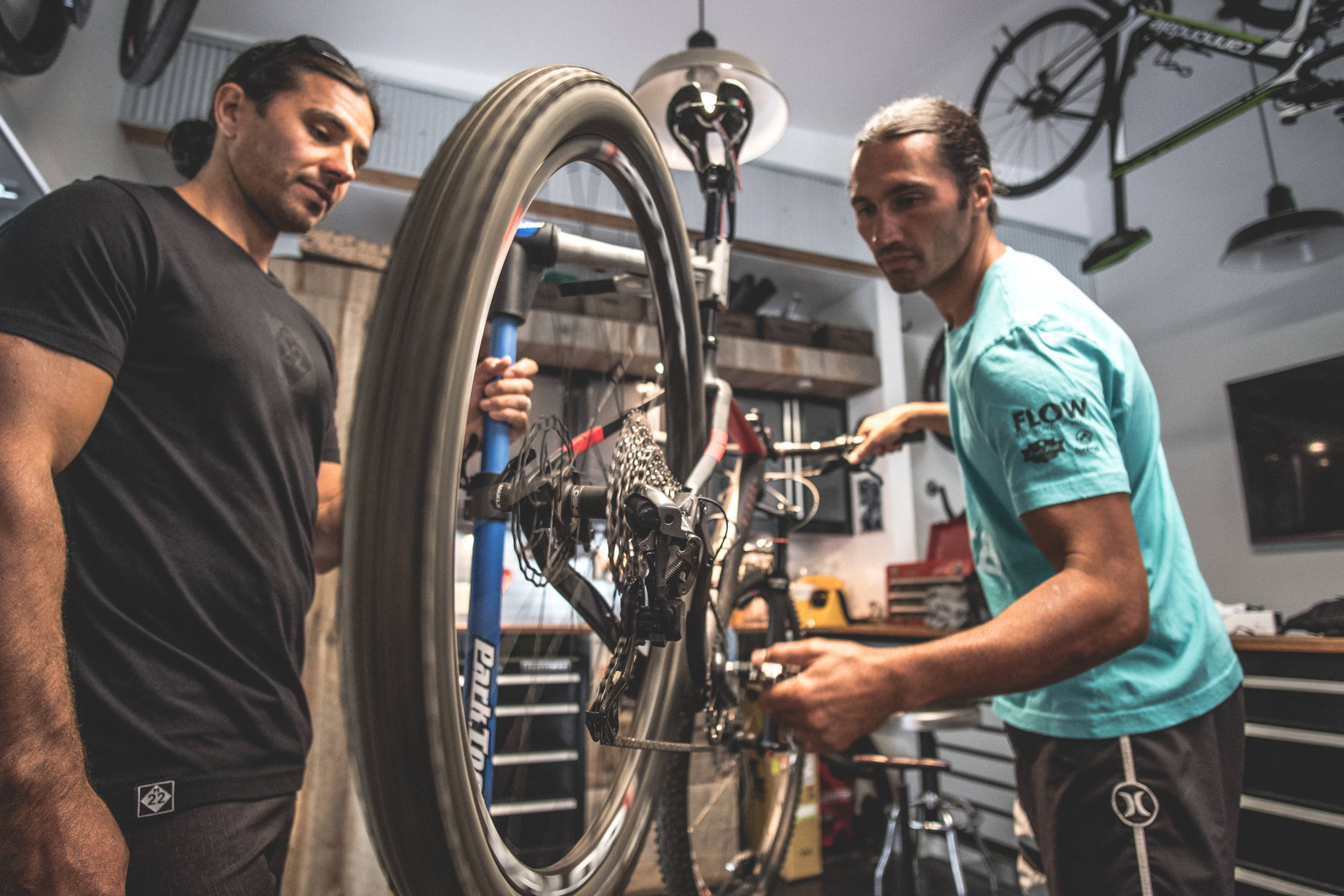 Now
Looking back, we never expected to be selling shirts, let alone a full product line. That's never what it was about. At the heart of everything we do is a desire to share passion for this insanely amazing place. Not just the road, not just northern Michigan, but all of the Great Lakes. We're here to reconnect people and weave a common thread. To inspire others to put down their phones, leave their desks, and explore. To protect the places we love for the future. Now when we travel, we'll see the M22 logo and share a smile—and mutual understanding—with a stranger. As we watch our little shop grow and have families of our own, we're still motivated to wake up everyday and keep doing this.
It was always bigger than us and it always will be.
We still donate 1% of everything to the Leelanau Conservancy and together with your support, have given over $100,000 to help protect the land and water that we all love. If we didn't have the northern Michigan that we do, our business would not exist. Keeping our Great Lakes region pristine is at the top of our list as it ensures a better future for generations to come.
To this day M22 continues to push the possibilities when it comes to being aware of our local community and environment. Doing everything we can to make sure that our company's environmental footprint is as small as it can be is something that has driven the business from day one. M22 takes pride in being able to collaborate with other companies that share our passion. We work with The National Parks Service for our annual M22 Challenge, we partnered with FLOW (For Love of Water) to protect our freshwater paradise, and have joined the Great Lakes Business Network by helping to bring a warning voice to expose threats to our Great Lakes. We work and collaborate with local companies, keeping as much business in our area as we can. We pride ourselves by keeping our environmental footprint small and our local impact big.